More Juniors, playing more cricket, more often.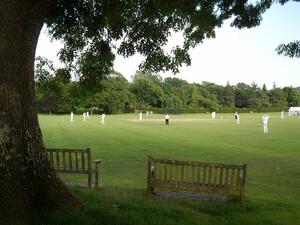 Ditchling CC is about enjoying cricket. Cricket that is played in the right spirit. Ditchling is a special club, a small village club that plays some very big fixtures - because people enjoy playing us. Ditchling juniors should learn the basics - how to bat, bowl, field and to behave (on and off the field).

Happily since we started in 2004 we've been successful. We win more matches than we lose and we've got some fantastic young players.
We run a team at the following age groups:
U8 / U9 / U10 - Training Friday Evening 6pm - 7pm, Coaches: Anthony Eastman,Rob Kemp, Tom Carr, Paul Whitney and Dom Murphy
U11 and U12 - Training Friday Evening 6pm – 7pm, Coaches: Anthony Eastman, Johnny Coburn, Piers Hegarty,David Taylor and Patrick Nolan
U13 - Coaches: Anthony Eastman and Johnny Coburn
U 16, 17,18 - Coaches: Tom Carr and Mike Nolan
Our core values are:

1. Having fun; it's a game, it's played best with a smile on your face.
2. Sportsmanship; respecting the umpire's decision, supporting your team mate when he or she drops a catch, applauding great cricket (whoever is responsible).
3. Safety; the juniors' safety should always be considered.
James Shillaker is also our Junior / Senior Liaison Officer and his job is to make sure the right juniors, play in the right adult team at the right time.
Please see registrations form below.
Other policy documents can be found here: